Jak na nákup CBD produktů
Zajímá Vás CBD? První nákup CBD produktů na dnešním trhu může být složitý a matoucí.
Existuje mnoho variant produktů s CBD, což je také důvod, proč jsme vše důležité sepsali do tohoto návodu. Je tedy určen především pro ty z Vás, kdo se chystáte koupit si své první CBD produkty. Najdete zde veškeré potřebné informace o CBD a pochopíte, že nákup cbdMD produktů je jednoduchý a dostupný.
01
Je pro mě CBD olej tou správnou volbou?
S obnovou kanabidiolového průmyslu v 21. století stovky firem zdánlivě přes noc uvedly na trh CBD oleje, aby tak uspokojily nově narůstající poptávku na trhu. Vzhledem k tomu, že většina společností přitom vydává podobná tvrzení, může být složité vybrat ten správný CBD olej právě pro Vás.
Obchodníci s CBD proti sobě online soutěží o titul "Nejlepší firma s CBD oleji". Kvůli tomu pak výběr CBD oleje přesně pro Vás může být velmi unavující.
Pro zákazníka, který se chystá na svůj první nákup, je dostatek informací klíčovým faktorem při určování, jestli a případně jaký CBD olej si má koupit. Tento návod Vám tedy slouží jako důvěryhodný zdroj informací. Je totiž důležité mít alespoň základní povědomí o tom, co vlastně Vaše CBD tinktury, kapsle či tělová kosmetika obsahují.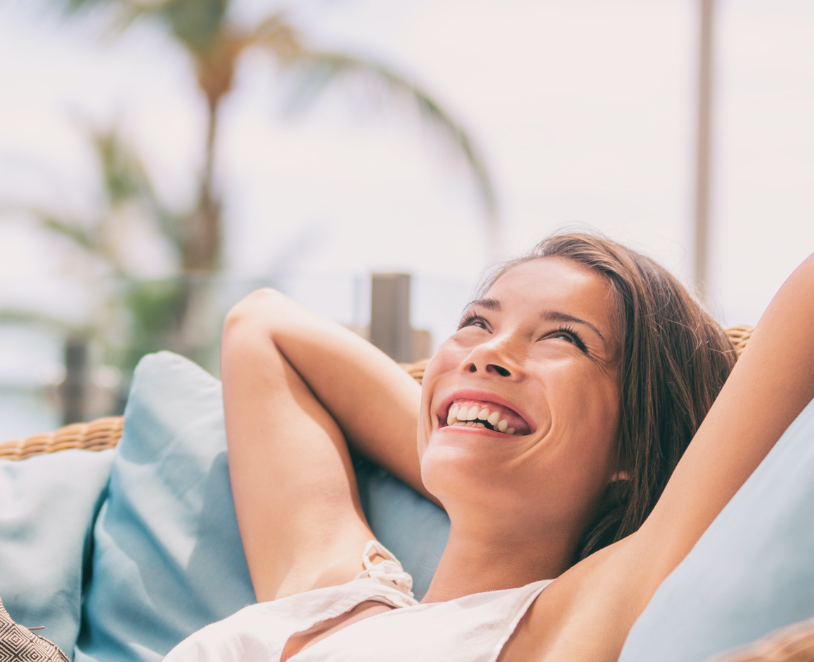 02
UNDERSTANDING WHICH CBD OIL IS RIGHT FOR YOU:
THE DIFFERENCE BETWEEN MARIJUANA AND HEMP
One of the biggest misconceptions about CBD oil is the idea it comes exclusively from marijuana. Although marijuana plants do contain CBD, products using CBD extracted from marijuana can contain higher concentrations of THC. So, what's the difference between hemp oil and CBD tinctures?
Both hemp and marijuana come from the same plant species – Cannabis sativa – but vary in THC composition. THC, otherwise known as tetrahydrocannabinol, is the most infamous cannabinoid due to its high-inducing properties.
Hemp is bred to have lower THC concentrations. Conversely, marijuana is grown to have high THC content. Only hemp-derived CBD oil is federally legal because it comes from industrial hemp containing less than 0.3 percent THC.
03
THE IMPORTANCE OF BUYING HIGH-QUALITY CBD OIL
In the United States, the topic of hemp, CBD oil, and where is CBD oil legal can be somewhat controversial. Many are aware that the founding fathers were known for growing hemp. But did you know that the federal government encouraged farmers to grow hemp during World War II? In 1942, the United States Department of Agriculture released a short film entitled "Hemp for Victory," which was used to motivate American farmers to grow hemp for military use.
As the war concluded, hemp got tossed aside once again. The Controlled Substances Act of 1970 officially made hemp illegal. It also classified the plant as a Schedule I drug, the same category as heroin, LSD, and ecstasy. What resulted was the need for international hemp, where growing standards are not as strict as those set by the United States Department of Agriculture.
That's why domestically grown hemp is the best option for high-quality CBD oil. Plants grown on American farms are subject to higher quality controls, including limited exposure to pesticides and better growth quality. When looking for and buying quality CBD oil, be sure that it comes from domestically grown hemp plants for superior quality.
04
DOES HIGH PRICE EQUAL HIGH-QUALITY CBD OIL?
In retail, we often assume that a higher-priced product is of better quality. As it pertains to CBD oil, that may not be the case. Price and quality do not always correlate.
In 2016, The Food and Drug Administration (FDA) found serious labeling discrepancies in over 20 products that claimed to contain CBD. An analysis showed that the products contained significantly higher or lower concentrations of CBD than advertised. Some contained no CBD at all.
When it comes to buying CBD oil, don't just seek an expensive product in hopes of getting the best in the market. Instead, focus on learning about the company's manufacturing process and viewing their lab reports or Certificate of Analysis (CoA) to determine what you're getting in each product batch.
05
BUYING POWER: WHERE TO BUY CBD OIL?
Now that you understand what CBD is, your next question may be where to buy CBD oil. You can often buy CBD oil online, at dispensaries, and in specialty retail stores.
One of the downsides of buying CBD oil at a dispensary or specialty retail shop is quality control. Because retailers are purchasing products from external extractors, they often don't provide lab reports or purity analysis.
When you buy CBD oil direct from companies with information about their manufacturing process and verified lab reports, you know you're getting nothing but the best in high-quality CBD oil.
06
HOW TO ENSURE YOUR CBD OIL CONTAINS THE RIGHT AMOUNT
Reputable CBD companies use domestically sourced hemp, employ proper manufacturing techniques, and provide third-party lab reports. But, how long does it take for CBD oil to work? Are you getting the proper serving? Now it's time to look at another important question: how much CBD are you getting exactly?
Most CBD oil products will have a number on the front of the bottle, often ranging from 300 milligrams (mg) to 10,000 mg. This number is not the amount of CBD oil you get in every tincture dropper or capsule but is instead the total amount of CBD contained within the CBD oil product.
The actual amount of CBD you receive should be the total CBD number on the front, divided by the number of servings in the bottle.
Five Things to Look for When Buying CBD Oil Online
Before you buy cbd oil online, be sure to keep an eye out for these five factors –
Free trial bottle – only pay shipping fees
One of the most prevalent scams involving CBD oil is those offering "free trial bottles." When using a credit card, you may be charged multiple times for the shipping fee. You could also get charged monthly for a "club" that you probably didn't realize you were joining.
Selling only on social media
Be wary when buying solely from social media CBD suppliers. In addition to violating the terms of service for most social media sites, sellers often can't provide lab results about their CBD oil.
No third-party lab results
Much like social media advertising, anyone can claim to sell CBD oil. Before buying CBD oil online, review their independent, third-party lab results publicly posted online. If there are no third-party lab results available, request them before purchase. If they can't provide them, avoid making a purchase.
A limited number of reviews
Before buying CBD oil online, be sure to read all the reviews – both good and bad – on the company website, at independent news websites, and through social media. If there are no reviews or very few of them, be wary of CBD oil with falsely advertised quality.
"Miracle drug" claims
If a CBD oil company makes outlandish claims about their product's potential, be aware. Only buy CBD oil from companies that can provide the science behind their products.